HH Series Full-automatic Softener
Operation principle
Automatic softening water system via the principle of ion exchange, to remove the water such as calcium magnesium scaling ion, making the water softening. The raw water via the sodium type of cation exchange resin, making the hardness composition of Ca2+ and Mg2+ exchange with the Na+ in resin, thus adsorb the Ca2+ and Mg2+ ions to achieve the purpose of water softening.
Purpose
Wide serviceability: Can be used for many equipments water using, such as steam generator, pulsing vacuum sterilization machine, heat exchanger, central air conditioning cooling circulation. Also used for industrial, civil, food, pharmacy and electronic industries'water using.

Main parameters
Power supply: 220V 50Hz
Power: 3W
Work temperature:2-60℃
Feed water pressure: 0.2MPa-0.4MPa
Feed water temperature:2-38℃
Raw water hardness: ≤8mmol/L
Effluent residual hardness: ≤0.03mmol/L
Regenerative way: dynamic downstream (against) regeneration
Salt consumption: ﹤160-250 g/mol (according to water conditions)
Water consumption: ﹤2%Productivity
Water capacity: 100-200L/H
Outside dimension: 480*280*1150(mm)
Weight: 35K
Control method: time-periodic model
Resin type: 001*7 type of strong acid cation exchange resin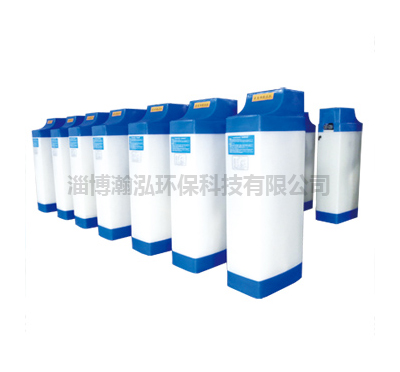 Six characteristics of the equipment
▲Automatic operation, complete all kinds of programs.
▲Stable operation ensure the softening effect
▲Low cost, energy saving
▲Compact structure covers an small area.
▲Directly docking with the tap water, deep softening.
▲Simple installation, equipped with water and elecvtrcity that can be used.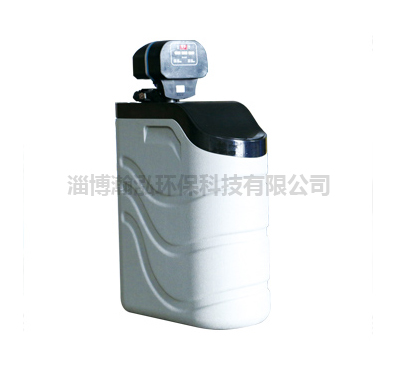 Types and specifications
Model

Productivity

(m3/h)

Resin content

(㎏)

Pot model and quantity

(f×H×set㎜)

Salt box dimension and quantity

(f×H㎜)

GPM

Working pressure range

(MPa)

HH-100

0.1

18

200×890×1

-----------

DN20

0.2-0.5

HH-500

0.5

50

250×1370×1

350×750

DN20

0.2-0.5

HH-1000

1

75

330×1370×1

350×750

DN25

0.2-0.5

HH-2000

2

120

400×1670×1

520×1050

DN25

0.2-0.5

HH-4000

4

150

500×1750×1

520×1050

DN32

0.2-0.5

HH-6000

6

200

600×1950×1

650×1050

DN40

0.2-0.5
Previous:没有了!
Next:没有了!