Stomatology and Endoscopy department pure water system
stomatology department,endoscopy room washing and cleaning equipment (dental chair, sterilization pot, sterilization tank, cleaning machines, ultrasonic, engraving and milling machine, etc.) using water, dental flush the wound, rinse mouth, etc.
Instruction
▲Dental disinfection and isolation system design, private water processing system based on ' the technical specification disinfection of medical institutions denta'l, can satisfy the dental water standard of each process and requirements
▲Endoscopy room pure water system accord with GB30689-2014 "endoscopy automatic cleaning sterilizer sanitary requirements" water standard
▲System solved the scale, product and blocking that formed by poor water quality, which greatly reduces the equipment failure due to water, reduce the probability of cross infection, etc.
▲System built-in disinfection system, the entire water disinfection system to ensure the quality of disinfection
▲High level water,continuously flow through the line, phone machine, the drill, other instruments channel and the surface, used to flush the wound, rinse clean clean process, at the same time it become the disinfection process, effectively suppress the secondary pollution, including mobile phone back to the suction, and each link of cross infection
▲The disinfection water become sewage, still have effective disinfection compositions, made the sewage treatment system improving work more effective, more saving time and energy.
▲Disinfection system can choose to open and close as needed
▲Mature and reliable disinfection technology will not cause any damage to the environment, equipment and human body
Features
▲System use the advanced reverse osmosis technology, high and stable water quality
▲Automatic cleaning and maintenance functions
▲no water safety protection system
▲Online testing water conductivity, flow and pressure, etc
▲intelligent balance system to ensure the running stability and security, uninterrupted continuous water supply, ensure that dental water using.
Technical parameters
Water entry pressure: 0.2 Mpa to 0.4 Mpa, 0.3 Mpa is best)
Raw water flow: acuity 0.2 m3 / h
Raw water hardness: 8 or less tendency
Water temperature: 5 ~ 35 ℃, 25 ℃ is best)
Working environment temperature: 2 ~ 45 ℃
Voltage:AC 220V/50Hz
power: 1 kw (according to the model)
Water rate: 100 l/H (according to the mode)
Pure water conductivity:≤15us/cm
Ion removal rate: 96% ~ 99% above
Dimension: 780 * 610 * 1580 (mm)
Area: 0.5 ㎡
The weight: about 150 kg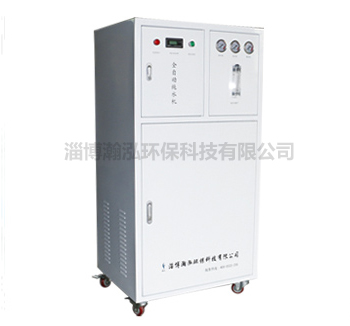 Previous:没有了!
Next:没有了!